As a local, licensed general contractor with over 20 years of experience, we're committed to excellence on every project. Our services include water, fire, smoke and mold mitigation, renovations, remodels, new additions, roofing repairs and replacements, custom millwork, cabinets and closets. We provide an array of materials to fit your project needs and unique preferences. We're committed to utilizing the latest technology to continually offer the most advanced level of service to our customers.
It's probably part of our military background, or maybe it's our passion for our craft, but doing things right and doing them right the first time is part of who we are. We value punctuality, clear communication, precision, and execution. We won't be the guys that quote you an unrealistic price, slap some pieces of wood together and have to come back 10 times, only for you to hire someone else to do it right. We care about our customers and treat your home as if it were our own. We're committed to excellence, every single time, on every single project. As a veteran-owned business, our attention to detail is unrivaled.
Expertise You Can
Count On
Meet the Founder – David Cashion, CEO
David Cashion is a United States Army veteran and an entrepreneur at heart. He recognized the amazing opportunity to serve his community in a way that very few people could. As the CEO of National Restoration, he's passionate about helping homeowners and businesses with one of their biggest investments, their properties. National Restoration North Carolina is proud to be a trusted leader in restoration, mitigation, remodeling, renovations, roofing, and custom millwork.
David grew up with a big family in a small house that always needed improvements and learned quickly he had a knack for repairs and restoration. He joined the workforce early at age 13 as a laborer at a local construction company, and went on to landscaping and land surveying. Later, he enlisted and served 8 years in the Army as a Chemical, Biological, Radiological and Nuclear Defense soldier specializing in biological warfare defense.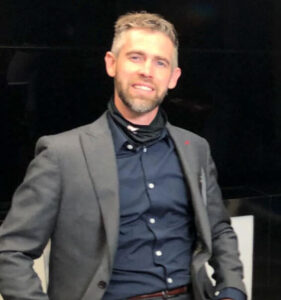 Upon completing his enlistment, he worked with a long-time friend who owned and operated a local construction company. He successfully managed a high volume of various residential construction and restoration projects and learned the tricks of the trade. He realized that his passion for providing expert craftsmanship and his high attention to detail would make for a great new business to help homeowners and businesses with all of their property restoration needs.
David launched National Restoration North Carolina in 2019 and earned his licensed general contractor status. He and his team hold industry-leading accreditations and certifications and remain ahead of the curve on the latest trends, tools, and technology in construction and restoration to provide the best level of service.
David has extremely high aspirations and a laser-focused vision and is determined to ensure National Restoration is a national brand with a big heart in every community before he retires. Committed to giving back, David believes in helping others, both through work and philanthropy.